Do you have Apple CarPlay Then you need to read this article to master in it. Here we have discovered 6 best tips for you.
Focus on Safety with Driving Mode
Starting off with Focus modes, Apple has a dedicated Focus mode designed for driving. You can enable this feature in two ways: through the Control Center or in your device settings. Once activated, it allows you to: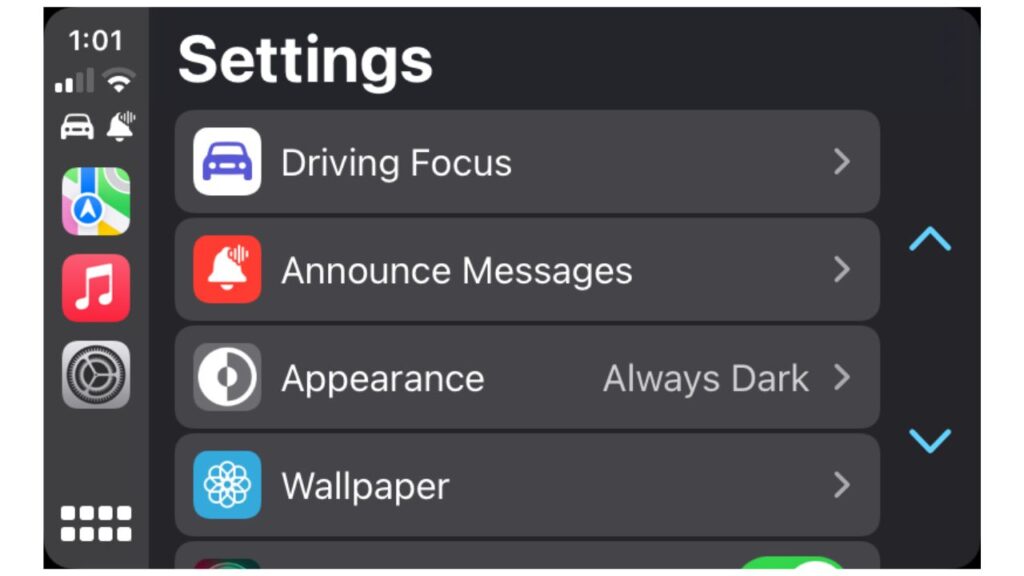 Limit notifications
Restrict access to your phone
Set up auto-replies for messages
This easy-to-use feature enhances your safety while driving. You'll know it's active when you see the driving Focus icon on your CarPlay interface. To make it even more convenient, you can also activate it manually, directly from Control Center, or by using Siri's voice command.
Control Your Smart Home Devices
Consider integrating your smart home devices with CarPlay. Siri can control your smart home from anywhere, but certain devices can also appear on your CarPlay interface. For example, if you have a garage door opener set up in Apple HomeKit, it will show up on your CarPlay dashboard. This means you can open or close your garage door with a simple tap as you arrive or leave home, adding a layer of convenience to your daily routines.
Customize Your CarPlay Dashboard
Did you know you can change the wallpaper for your CarPlay dashboard? It's true! Just locate the dedicated CarPlay Settings app on your CarPlay interface by scrolling through the pages until you spot the settings icon. Once inside, you can:
Change the appearance (light or dark mode)
Choose from various wallpaper options
Customizing your CarPlay dashboard can make your driving experience more visually appealing and personal.
Stay Informed with Announced Notifications
With iOS 15 and later, Apple introduced a feature that allows Siri to announce notifications. This feature is especially handy when you're on the road. You can enable it globally, such as when you're using headphones, but it can also be enabled specifically for CarPlay. This way, Siri will lower your music, read your notifications aloud, and then seamlessly resume your audio.
Explore Different App Types
Apple continuously expands the types of apps available on CarPlay. Recent additions include apps for EVs, gas stations, and food delivery services. Some useful examples include:
Using the Chevron mobile app to pay for gas right from your CarPlay interface.
Ordering food from Panera or Domino's using their dedicated CarPlay apps.
Enjoying audio content from apps like Pandora or Audible.
Exploring various mapping options, including Google Maps and Waze.
These apps can significantly enhance your CarPlay experience by offering convenient features tailored to your needs.
Upgrade to Wireless CarPlay
If your car doesn't come with wireless CarPlay, don't worry! Many adapters are available online that can enable this feature. They work seamlessly and make your CarPlay experience even more convenient. Benefits include:
Using MagSafe-enabled car chargers for wireless charging while using CarPlay.
Seeing your phone's battery life displayed on the CarPlay interface.
Upgrade to wireless CarPlay for a more streamlined and hassle-free driving experience.