I'm excited to share that, for the first time, you can use iMessage natively on a Windows PC. It's quite a breakthrough. While I primarily use a Mac, I understand that many of you may use Windows for various reasons, but still rely on your iPhone for messaging.
Whether you're a Windows user with an iPhone, need to balance work on Windows and personal use on Apple devices, or even a gamer like me with a Windows PC, you can now easily run iMessage on your Windows machine.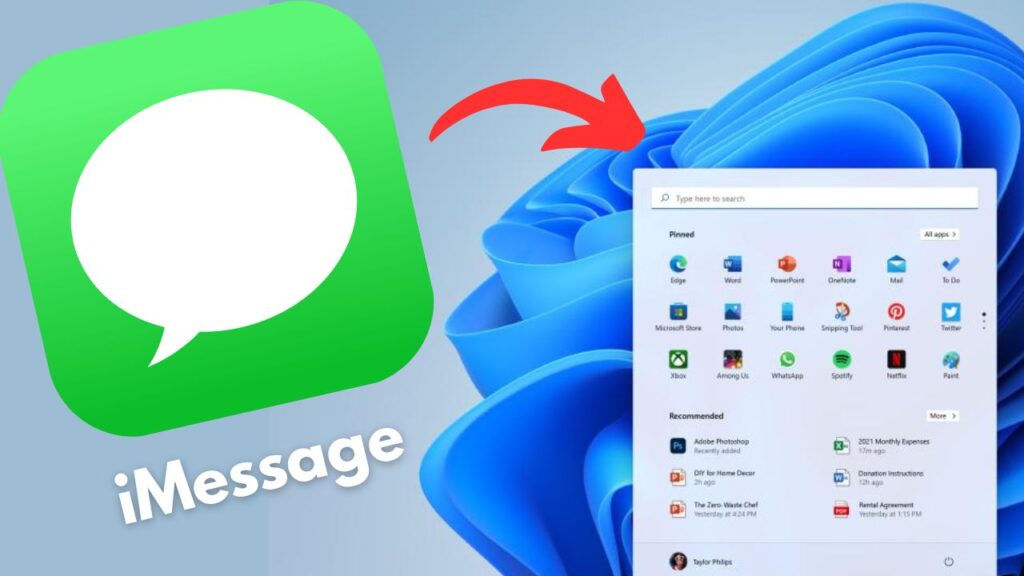 Setting Up iMessage on Windows
Hardware Requirements: You'll need an iPhone and a Windows PC running Windows 11.
Step 1: Download the Phone Link App
On your Windows PC, download and install the "Phone Link" app. This app allows you to connect your iPhone to your Windows PC.
Step 2: Pair Your iPhone
Open the "Phone Link" app on your PC and select "iPhone" as your device type. Then, click on the "Scan QR Code" button.
Step 3: Scan the QR Code:
On your iPhone, use the camera to scan the QR code displayed on your PC screen. Confirm the pairing request, and the devices will connect via Bluetooth.
Step 4: Settings on iPhone
Go to your iPhone's settings and find your PC on the list of paired devices. Check that "Share System Notifications" and "Sync Contacts" are both enabled. This helps in identifying your contacts and syncing your conversations.
Step 5: Basic Functions:
After setting up, you can send and receive iMessages on your Windows PC. Note that this feature currently supports one-on-one conversations and basic media notifications. Group messages and chat history syncing are not supported yet.
That's it! You're now able to use iMessage seamlessly on your Windows PC.
Additional Features
In the "Phone Link" application, you'll find the following features:
System Notifications: You can view all your system notifications, such as calendar appointments, on your PC.
Messages and Phone Calls: Easily check messages and phone calls you've received, right from the application.
Bluetooth and Battery: Monitor your Bluetooth connections and battery percentage from within the app.
Please keep in mind that Microsoft is rolling out this feature gradually, and it may take some time for everyone to have access to the Windows Phone Link feature for iOS. Android users already have access to similar functionality.