We'll be taking you on a tour of the new Final Cut Pro, now available for iPad. In this article, we'll explore the major features and discuss some notable omissions. There's so much to cover.
Subscriptions

When you first open the app, you'll be presented with two subscription options for Final Cut Pro. It's a free download, and you can choose between:
$49.99 for the entire year (a great savings compared to the usual $5/month)
$6/month for monthly billing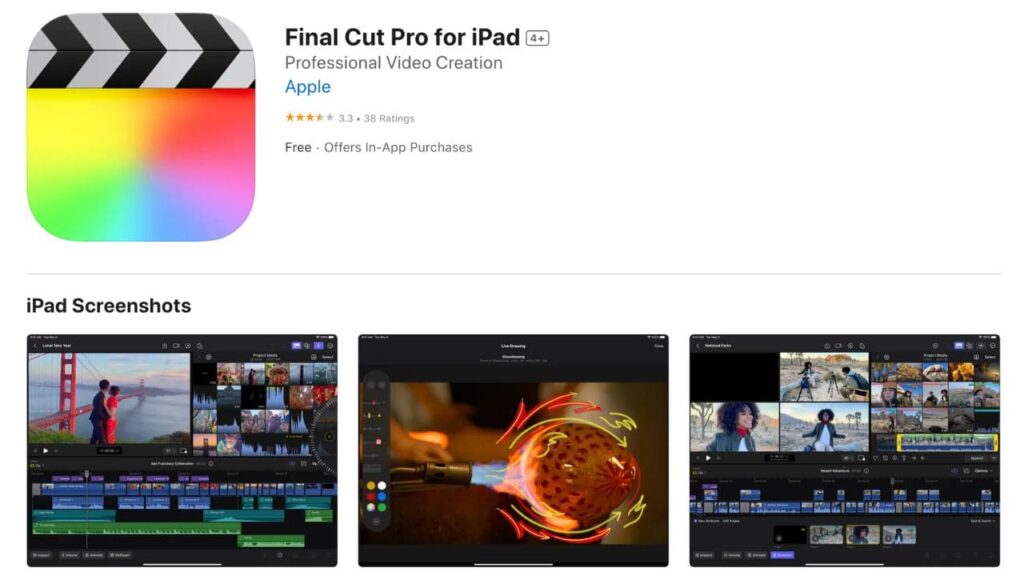 There is also a short free trial to help you get acquainted with the app before committing to a subscription.
Projects View:

Upon opening, you'll see the "Projects" view on the left, listing all your projects. You can tap "Edit" to dive into a project or tap the pencil icon in the top right corner to edit project details, including the name and resolution.
Project Editing:

Now, let's explore how to edit your projects. In the example project, "Iceland," you'll find the title at the top. The timeline is at the bottom, the preview window on the right, and all your media on the right sidebar.
You can select clips from your media library, preview them, and add them to your timeline. Adjusting volume is simple, just tap on a clip and adjust the volume slider in the lower left corner.
Effects and Transitions

Besides media, you have access to various effects, transitions, titles, backgrounds, objects, and soundtracks that can be dragged and dropped onto your project.
For video effects, there are options like speed, opacity, blend modes, and more.
You can also add audio effects, adjust offset, fade in/out, remove background noise, and more.
Additionally, there's a range of transitions to choose from.
You can experiment with color adjustments, enhancing saturation and other aspects.
Import and Export

Importing media is straightforward, and you can choose from your Photos app or files from the Files application. Final Cut for iPad also supports external drives, expanding your options for importing media. To export your projects, you have various options, including video, audio only, and exporting the current frame.
Inspector and Animation

The Inspector in the lower-left corner allows you to adjust video, audio, and other effects. You can add keyframes and animate properties like scale and position.
Multi-Cam Support

Final Cut for iPad supports multi-cam clips with a built-in angle editor, allowing you to seamlessly switch between multiple camera angles for a dynamic video editing experience.
Prominent Missing Features

While Final Cut Pro for iPad offers an impressive set of features, there are some notable omissions:
Round-tripping between iPad and Mac isn't supported, limiting seamless project transfer.
Advanced color grading and third-party plugins are more extensive on the Mac version.
The selection of transitions, effects, titles, backgrounds, and objects is more extensive on the Mac.
External monitor support on the iPad needs improvement for a more native experience.
iPad-Exclusive Features

On the bright side, Final Cut for iPad introduces some unique features:
Background removal using Apple Silicon for effortless green screen-free editing.
Apple Pencil support for precise timeline scrubbing and adding text and titles.
A professional camera feature with audio monitoring, white balance control, and more.
Conclusion:
Final Cut Pro for iPad is an exciting addition to the Apple ecosystem. While it has some limitations compared to its Mac counterpart, it offers iPad-exclusive features and a robust video editing experience. Whether you're a professional or just editing family videos, Final Cut Pro on iPad provides extensive customization options in an iPad-friendly interface.