In this article, I'm going to showcase over a dozen new features in the Messages app arriving with iOS 17. Apple has made significant improvements and introduced exciting changes that enhance the messaging experience.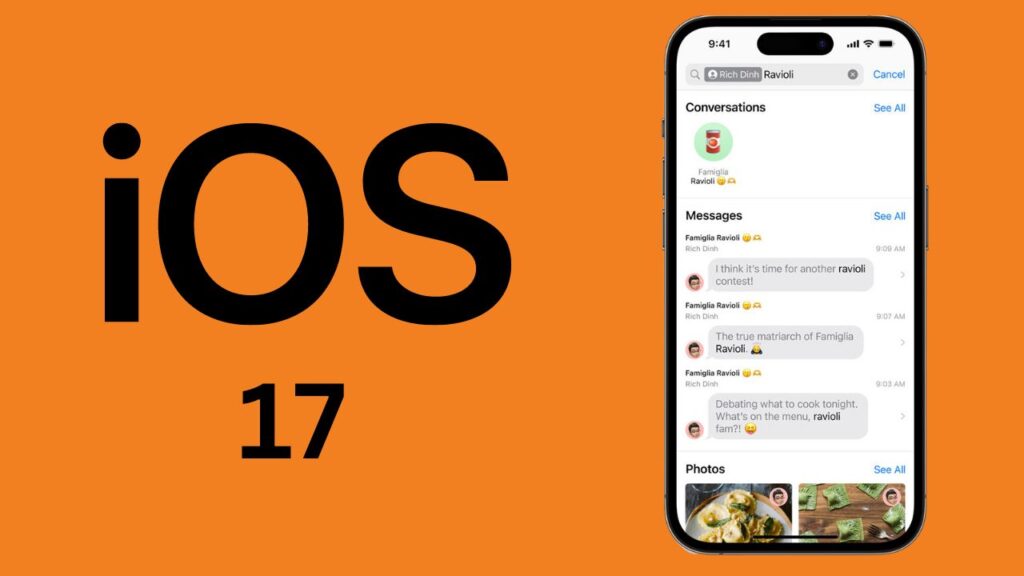 1. Catch Up Feature
When opening a conversation in iOS 17, you'll notice a "Catch Up" icon at the top. This feature allows you to quickly jump to the latest point in a conversation, making it especially useful for large group messages.
2. Swipe to Reply
iOS 17 introduces the ability to swipe left on a message to reveal the timestamp and reply directly. It's a convenient way to respond to specific messages in a conversation.
3. Enhanced Autocorrect
Apple has improved the autocorrect feature in iOS 17, making it more accurate by learning from your vocabulary and context, reducing those embarrassing "duck" corrections.
4. Improved Search Functionality
Searching for messages is now more efficient in iOS 17. You can stack search terms to refine your search and quickly find the messages or media you're looking for.
5. Design Tweaks
The Messages app has received some design updates in iOS 17, with changes in the location of certain elements and a refreshed look.
6. Redesigned Keyboard
The keyboard in iOS 17 now features a single "+" button, simplifying access to various messaging features, such as camera, photos, stickers, audio, and location sharing.
7. Location Sharing
Sharing your location in iOS 17 has become more convenient. You can now drop a location pin directly within the Messages app and send your precise location to your contacts.
8. Check-In Feature
iOS 17 introduces a "Check-In" feature, allowing you to inform friends and family about your safe arrival at a destination. Your progress is tracked, and notifications are sent in case of any issues.
9. Auto-Delete Verification Codes
For added convenience, iOS 17 can automatically delete verification code messages from services like Google or Amazon once you've used them, reducing clutter in your inbox.
10. Contact Photo and Poster
You can now customize your contact card with a photo and personalized poster in iOS 17. Choose how you want to be displayed to others and add photos, emojis, and more.
11. New Memoji Poses
Apple has added new Memoji poses, including Halo, Smirking, and Peekaboo, to enhance your messaging expressions.
12. Sticker Effects
iOS 17 introduces four sticker effects: Outline, Comic, Puffy, and Shiny, allowing you to add unique style to your stickers.
13. Sticker Use Anywhere
Stickers created in the Messages app can now be used throughout your iOS device wherever you can access the emoji keyboard.
14. Reply with Stickers as Emoji
You can reply with stickers as emojis in iOS 17, making it easy to express yourself in conversations.
We hope you found this article helpful, If you have any questions, let us know in the comments section.
Also Read: